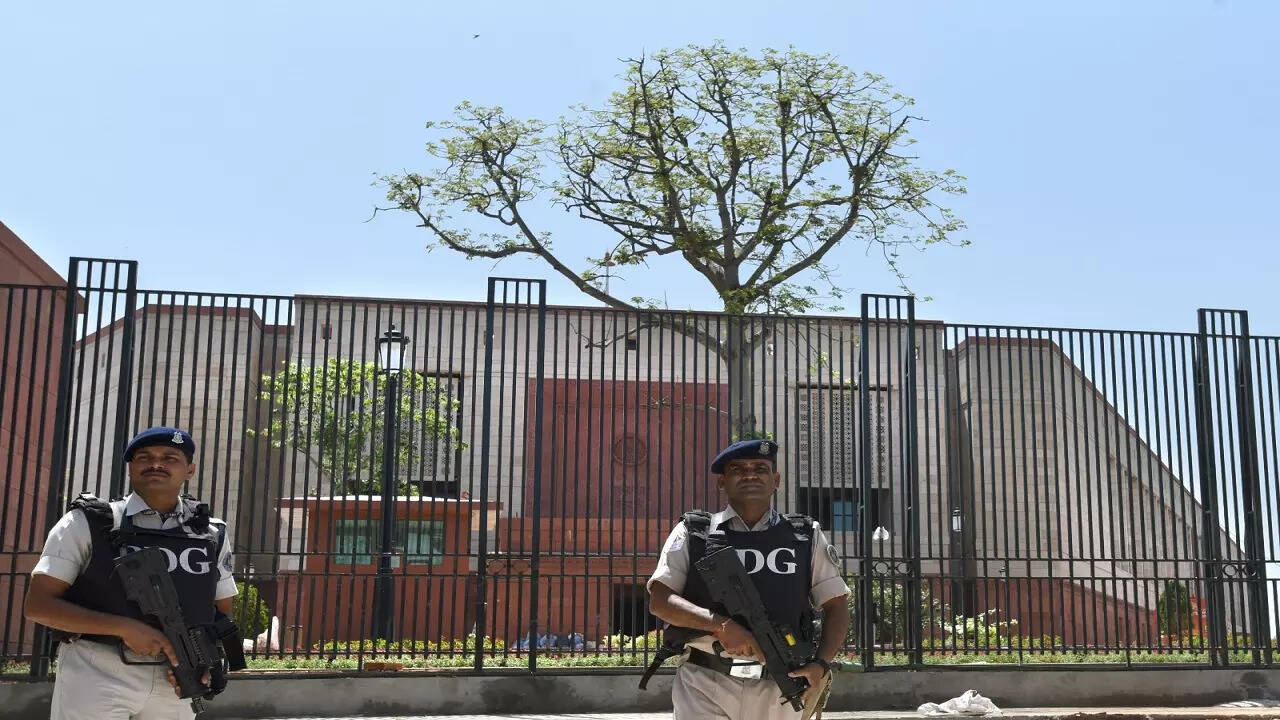 NEW DELHI: Security has been tightened in Lutyens' Delhi ahead of Prime Minister Narendra Modi's inauguration of the new parliament building on Sunday in a lavish ceremony attended by many prominent figures.
Police have already issued a traffic warning that New Delhi district will be treated as a control area for this period and entry of vehicles will be restricted.
The parliament building is located in a high-security area. In addition to additional operations, there is continuous surveillance by CCTV cameras, the police said.
While some 20 parties have announced a boycott of the ceremony, rioting wrestlers demanding the arrest of Wrestling Federation of India boss Brij Bhushan Sharan Singh for allegedly sexually molesting seven female grapplers are threatening to hold a protest rally outside the new Parliament building on Sunday.
However, an official said no permit was granted for the "women's mahapanchayat" announced by the wrestlers, which has staged a sit-in in Jantar Mantar – some 3 km from the parliament complex.
A police officer said there were adequate security personnel stationed near the parliament building but declined to go into details.
Police posts would be posted in central Delhi and tight security would be in place to maintain law and order, the official said.
In addition, security at the border crossings to the capital has been improved. "Pickets will be set up and police will check vehicles entering the border," another official said.
Sunday's inauguration ceremony of the new parliament building will begin with an early morning Havan prayer and multi-religious prayers, followed by the opening ceremony by Prime Minister Modi.
Representatives from up to 25 parties and numerous dignitaries, including prime ministers and ministers, are expected to attend the inauguration.
According to the traffic warning, only public transport vehicles, civil servant candidates, bona fide residents, marked vehicles and emergency vehicles are allowed to move in the New Delhi area.
Given that many VVIPs and other dignitaries are likely to attend the inauguration ceremony, Delhi Traffic Police urged people to plan their journey accordingly and avoid the New Delhi district from 5:30 a.m. to 3:00 p.m.