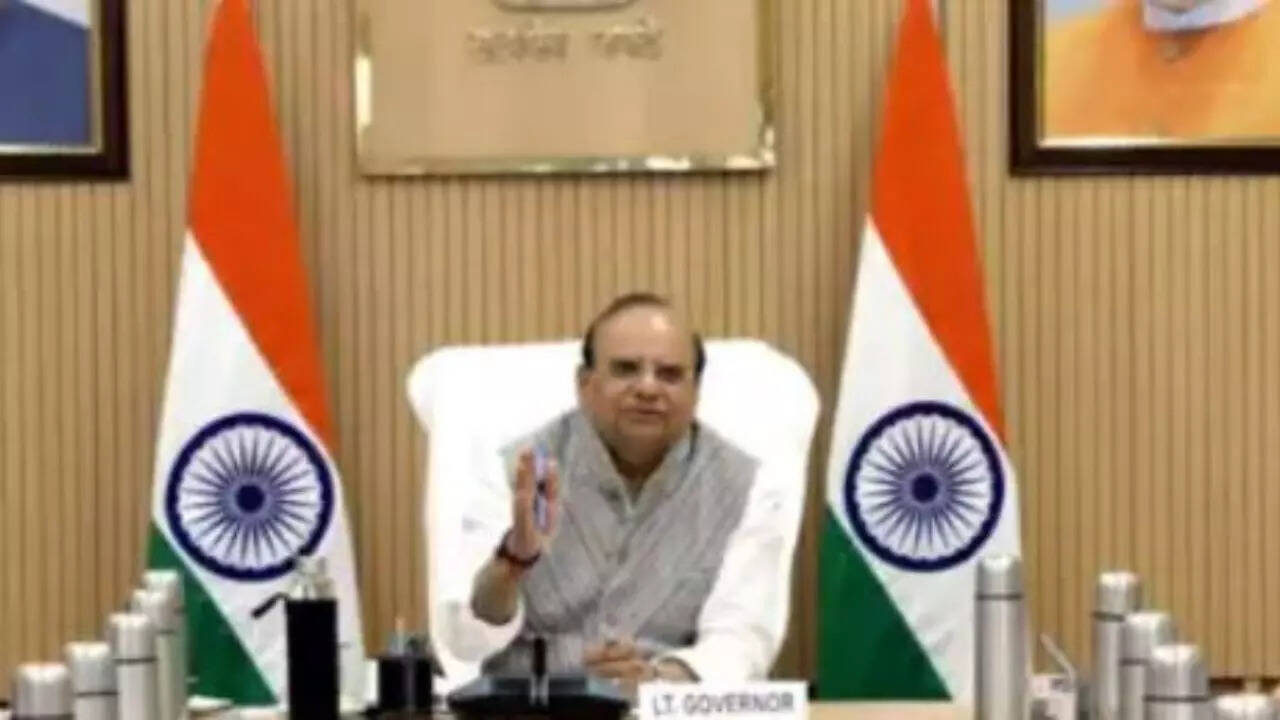 NEW DELHI: Lieutenant governor V K Saxena has directed civic officials to carry out repair and beautification work in east Delhi areas, officials said on Sunday.
The development comes after Saxena visited several areas of east Delhi, including Shashtri Park, Mansarovar Park, Seelampur, Shyam Lal College, Karkardooma, Surajmal Park, and Dilshad Garden.
The LG has asked all concerned agencies — MCD, PWD, DDA, DJB — to sort out the jurisdictional issues among them and stressed that these should not delay the work in any manner.
Saxena flagged the poor condition of roads, sanitation, encroachment, and clogged drains and directed civic agencies to begin the work immediately, officials said.
Saxena has asked to revamp roads, pavements, parks, and sewerage and drainage systems in east Delhi areas.
The progress of the work will be monitored by the LG's office. However, the status report will not be accepted unless supported by 'before and after' photographs or video evidence.
"Daily progress of work will be monitored by the LG Secretariat," an official said.